Waheguru ji ka khalsa
Waheguru ji ki fateh
Khalsa jio,
Quote "yes there are many differences."
We agree too there might be many differences after seeing the following differences just in four pannas. Do not know how many there will be in rest.
Quote "If you listen to the santhiya recordings done by the Bhindri Singhs they go over alot of the mistakes that have been put into printed saroops by SGPC."
We completely disagree with this statement because many viakhiyakaars we talked to all agreed that currently printed saroops by SGPC are far better than any other printers although they are not 100% correct but they have less errors compare to other printers. These viakhiyakaars suggested range of corrective ness varies from 90 to 95% for SGPC on individual basis. We will refrain our opinion on this because we do not have our own extensive research but sangat can see themselves:
Following are pictures of Senchis printed by Taksal Mehta for Salok Mehala Nova(n):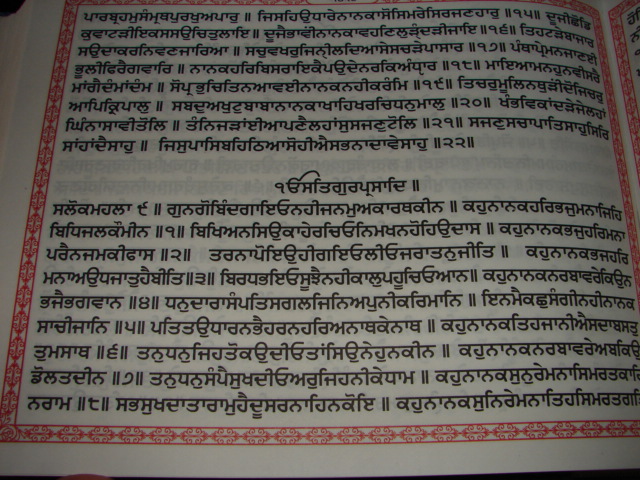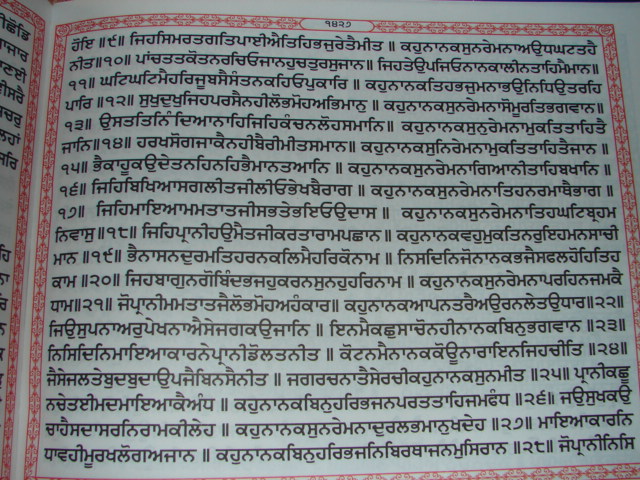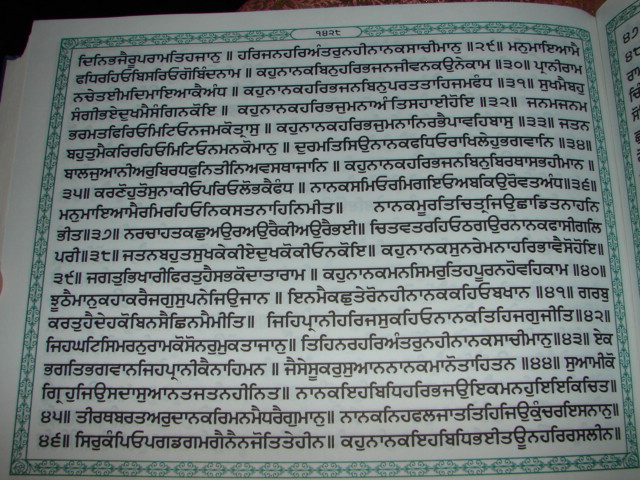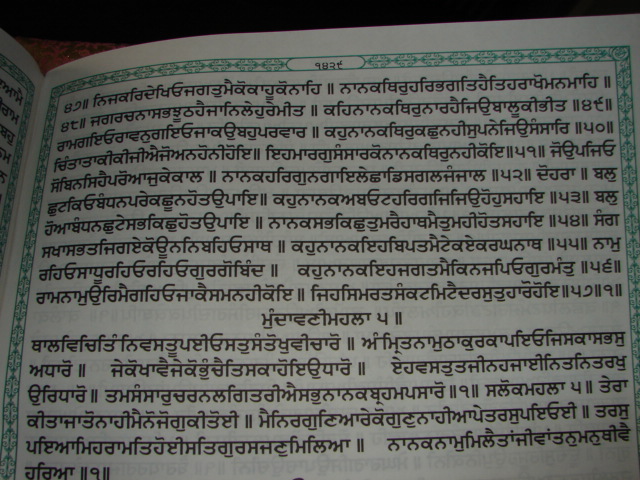 Following are some tuks from SGPC printed saroop with difference in Laga(n) Matra(n) to above printed Senchi.
ਬਿਰਧਿ ਭਇਓ ਸੂਝੈ ਨਹੀ ਕਾਲੁ ਪਹੂਚਿਓ ਆਨਿ ॥ in Senchi ਬਿਰਧਿ is as ਬਿਰਧ and ਆਨਿ is as ਆਨ without siharis.
ਕਹੁ ਨਾਨਕ ਨਰ ਬਾਵਰੇ ਕਿਉ ਨ ਭਜੈ ਭਗਵਾਨੁ ॥੪॥ in Senchi ਭਗਵਾਨੁ is without aukand as ਭਗਵਾਨ .
ਜਿਹ ਸਿਮਰਤ ਗਤਿ ਪਾਈਐ ਤਿਹ ਭਜੁ ਰੇ ਤੈ ਮੀਤ ॥ in Senchi ਤਿਹ with added sihari as ਤਿਹਿ .
ਸੁਖੁ ਦੁਖੁ ਜਿਹ ਪਰਸੈ ਨਹੀ ਲੋਭੁ ਮੋਹੁ ਅਭਿਮਾਨੁ ॥ in senchi ਲੋਭ ਮੋਹ ਅਭਿਮਾਨ without Aukands .
Similarly difference in followings:
ਜਤਨ ਬਹੁਤੁ ਮੈ ਕਰਿ ਰਹਿਓ ਮਿਟਿਓ ਨ ਮਨ ਕੋ ਮਾਨੁ ॥
ਦੁਰਮਤਿ ਸਿਉ ਨਾਨਕ ਫਧਿਓ ਰਾਖਿ ਲੇਹੁ ਭਗਵਾਨ ॥੩੪॥
ਨਾਨਕ ਨਿਹਫਲ ਜਾਤ ਤਿਹ ਜਿਉ ਕੁੰਚਰ ਇਸਨਾਨੁ ॥੪੬॥
ਸਿਰੁ ਕੰਪਿਓ ਪਗ ਡਗਮਗੇ ਨੈਨ ਜੋਤਿ ਤੇ ਹੀਨ ॥
ਕਹੁ ਨਾਨਕ ਥਿਰੁ ਕਛੁ ਨਹੀ ਸੁਪਨੇ ਜਿਉ ਸੰਸਾਰੁ ॥੫੦॥
ਜੋ ਉਪਜਿਓ ਸੋ ਬਿਨਸਿ ਹੈ ਪਰੋ ਆਜੁ ਕੈ ਕਾਲਿ ॥
ਰਾਮ ਨਾਮੁ ਉਰ ਮੈ ਗਹਿਓ ਜਾ ਕੈ ਸਮ ਨਹੀ ਕੋਇ ॥
According to many Scholars those tuks in SGPC printed saroops are more correct/closed to correct words than other versions of printings. One should keep in mind the difference in Laga(n) Matra(n) will make huge difference to meanings. From above example taksal version has less Lagga(n) Matra(n) which changes the meaning a lot.
That is why we are very convinced by the approach of Bhai Sahib Joginder Singh Ji Talwara to Standardized the Gurbani, Ucharan and their meanings using all reliable sources and Gurbani Viyakaran in the presence of all Gurmatti Vidvaans. Bhai Sahib did extensive research on these issues and this needed to be further at large scale and this should be Panth's urgent goal.
Bhul Chook di maafi.
Guru Mehar Karay
Waheguru ji ka khalsa
Waheguru ji ki fateh